It has been a wet and windy month. Having said that we have just had a few days without rain, but I think that may change.  My lake is filling up again and growth on the land is slowing down. Photos were taken in France. My main photo shows my  Tulip tree with it's beautiful autumn foliage. It only seems like yesterday that I planted it as a small tree. (A gift from my niece Karrie).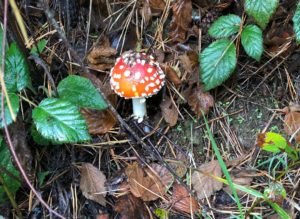 Then there was a this beautiful mushroom at the lake.
The Mistle thrushes will have a feast at the house this year.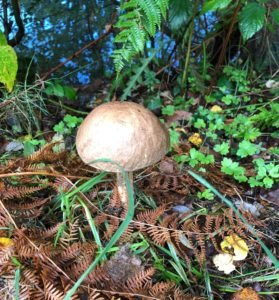 And another fine specimen at the lake.
Last of the soft fruits. Summers End.
I love this time of year. I have time to spend in the garden. To do repairs, mending, repairing, preparing. As Sally Morningstar says "this is a time to connect with Mother Earth and ask her how can we best serve her".  Wise words.
Blessed Be