As I write this month's journal, the weather has really changed. The temperature has dropped and its very windy outside. But inside there is a lot of activity. My Queen of the Night has shifted from sprouting new leaves to forming flower buds. It always amazes me how they grow to form the beautiful flower that only lasts one night. This one is a flower bud appearing. I have looked and I have so many tiny buds on their way this year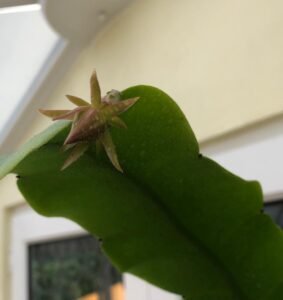 This photo is the next stage
This one is the flower nearly ready to bloom.  The cover photo is the beautiful flower that bloomed last night. The musk in the air was intoxicating!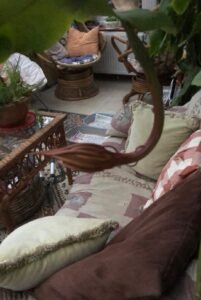 And this is the bloom this morning. The flower only lasts one night. But what a beautiful sight.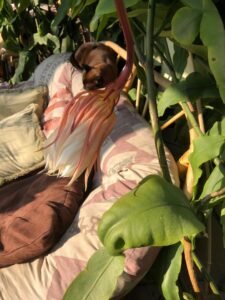 And then to be able to enable me to produce the beautiful Queen of the Night Oil (from last years flowers) at the June Full Moon Eclipse this year. Nature is so giving.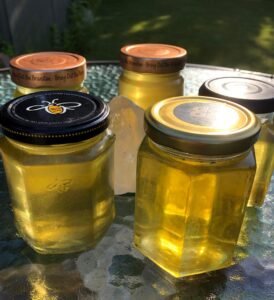 My Lady of the Lake rose has been abundant this year, giving me lots of petals, which were also prepared at the June Full Moon Eclipse, ready to make rose oil.
And some photos for Willow to show her Mum. I took cuttings last year of lavender that Willow's Mum gave me and here they are doing really well as baby plants.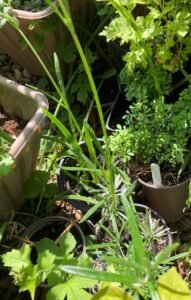 These are two that I transplanted into bigger pots and they are starting to flower!
Keep holding the light