This is the first time I held my Winter Solstice ceremony in West Cornwall. It was wonderful to spend it with my sister Edwina and my niece Karrie, both had never experienced a Winter Solstice ceremony.  We blessed and welcomed the Yule tree into my little cottage and then blessed the Yule log which was beautifully cut and made for me by my dear friend Barry.
Then on the evening of the 21st we were off to Penzance to watch the Montol Festival – Winter Solstice Penzance.  It was wonderful to watch an ancient ceremony and I am definitely taking part in it next year. Below is a video of the procession as it reached the Admiral Benbow Pub where the effigy of the returning Sun was waiting.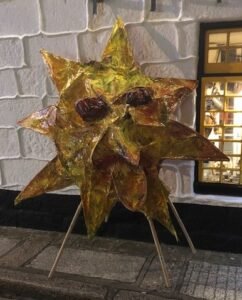 I have already got my hat ready for the event in 2022 (courtesy of Jaqueline Palmer).  Just need the fairy lights and mask and it will be complete!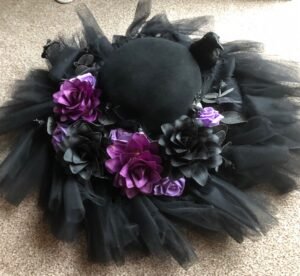 Blessings H