What a fabulous day I had yesterday. Exhausting but fulfilling in so many ways. It started with a journey to Glastonbury with my dear friend Susan where we met up with Zoe, Viv and Ingrid. The journey commenced with a visit to Chalice Well, followed by a pilgrimage to the Tor where we walked the base of the Tor anti clockwise. Susan and I had work to do there and I sprinkled the rose petals that I had collected from Den's Celebration of Life as we circled the Tor. Then the journey to the top.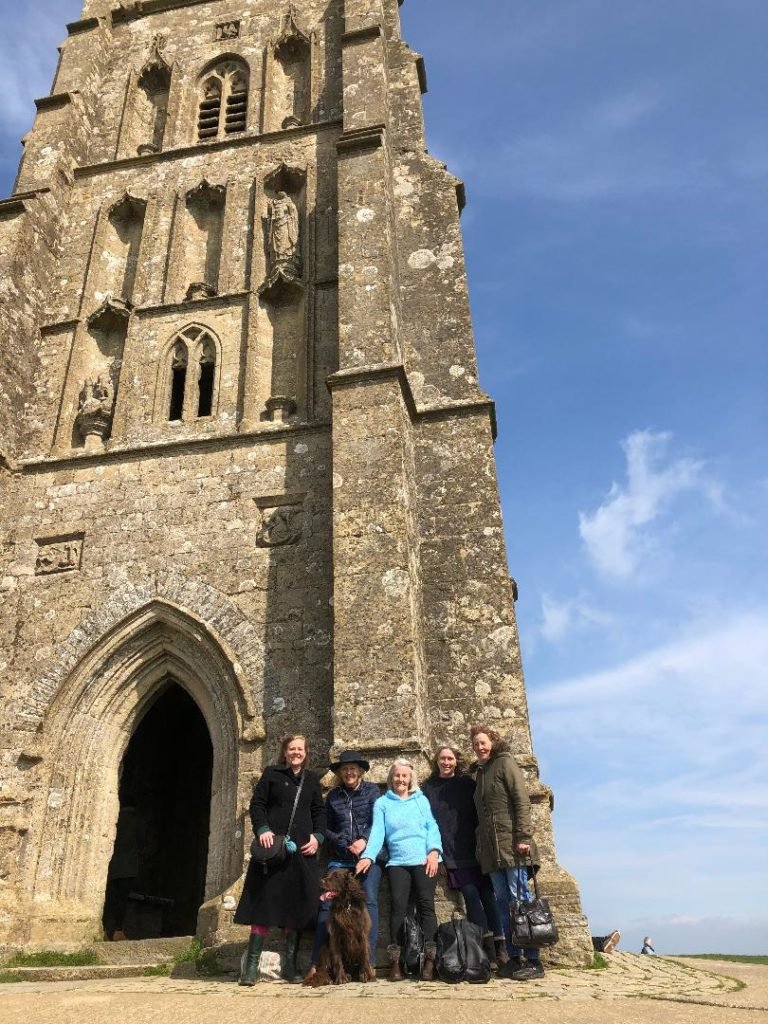 After the Tor, we visited White Spring. I had been there before with Shamanic Willow when I was completing my Morgen Gliten module of my Morgen La Fey Crow Sisters Course but this was the first time for the girls, who had never realised such an amazing place existed. We came away with our bottles of Red and White spring water. Girls, don't forget to top them up with Vodka!
Then a visit to the Goddess Temple, another place the girls never knew existed. The visit finished off with a blessing from the Melissa in the Temple.
But the day for me didn't end there. Natasha (I wish I had half her energy!) from Drum Fun, had invited me to Magdalena Atkinson's concert in Southbourne. I was exhausted by the evening and could so easily have chosen to stay at home but something/someone gave me the energy to drive over there. I am so glad I did. Life is about choices, isn't it. What a fabulous, interactive evening, with meal (I was starving by 8.30pm!). I am so hoping that Magdalena will take up my offer of an outdoor event here in Poole in the summer and even a retreat event in France. How fabulous that would be! And thank you Natasha for inviting me along.
Blessed Be