I cannot believe the amount that we achieved in a week. We were blessed with wonderful weather. The whole family came, including Bubbles and Lunar (our cats). My heartfelt thanks to Susan (who was in charge of catering, which enabled me to immerse myself in the land) to Paul and James (my two sons) and for Dean who pushed us forward with so much enthusiasm and energy. Dean put the new starter motor on the landrover and got that going, plus he got the fire engine going. Jamie painted the outside of the fire engine while Dean refelted the cab. We also managed to get all but 2 of the lockers painted too.
We also got the grass cut and left it as a park (Den would have been well pleased!)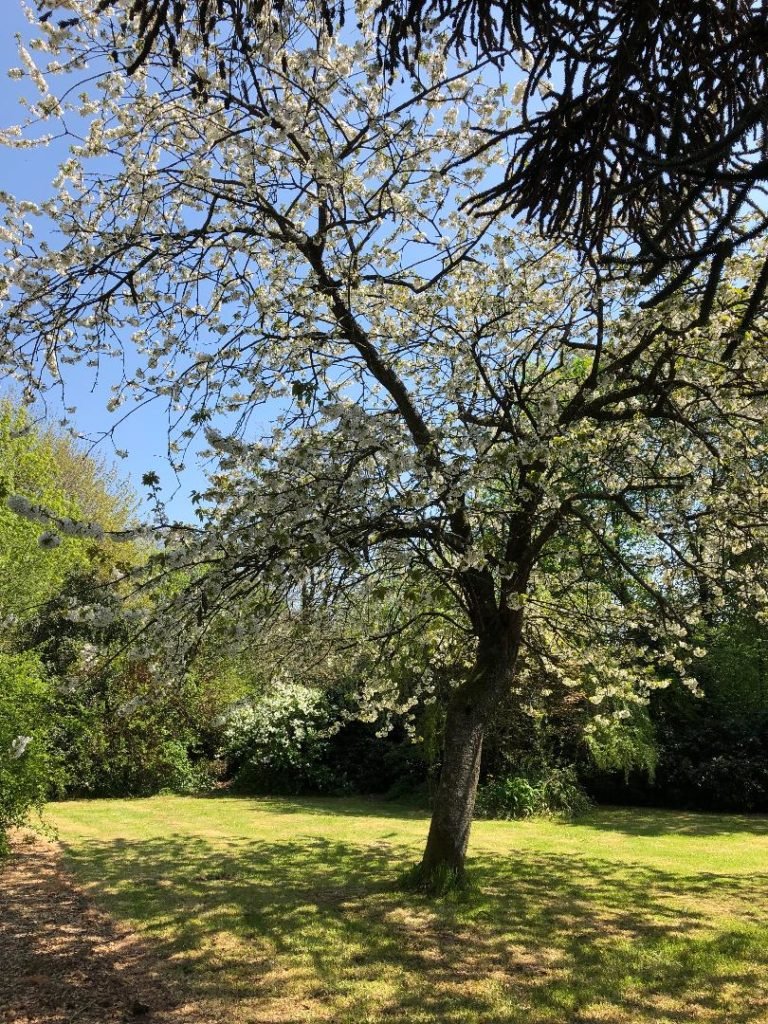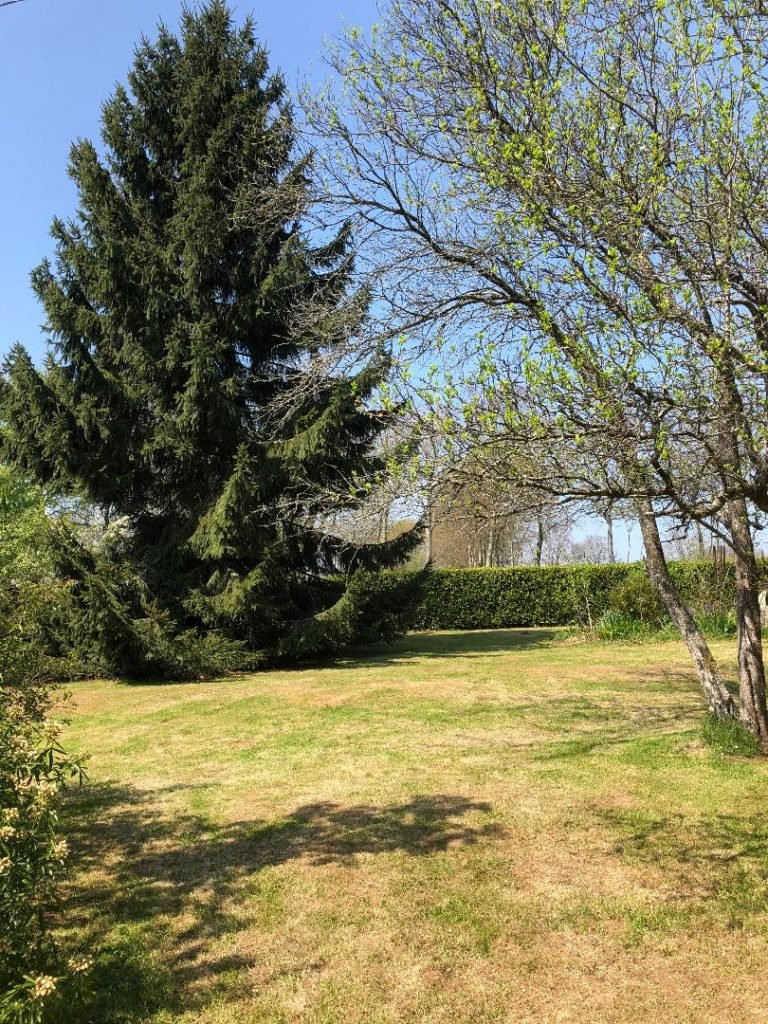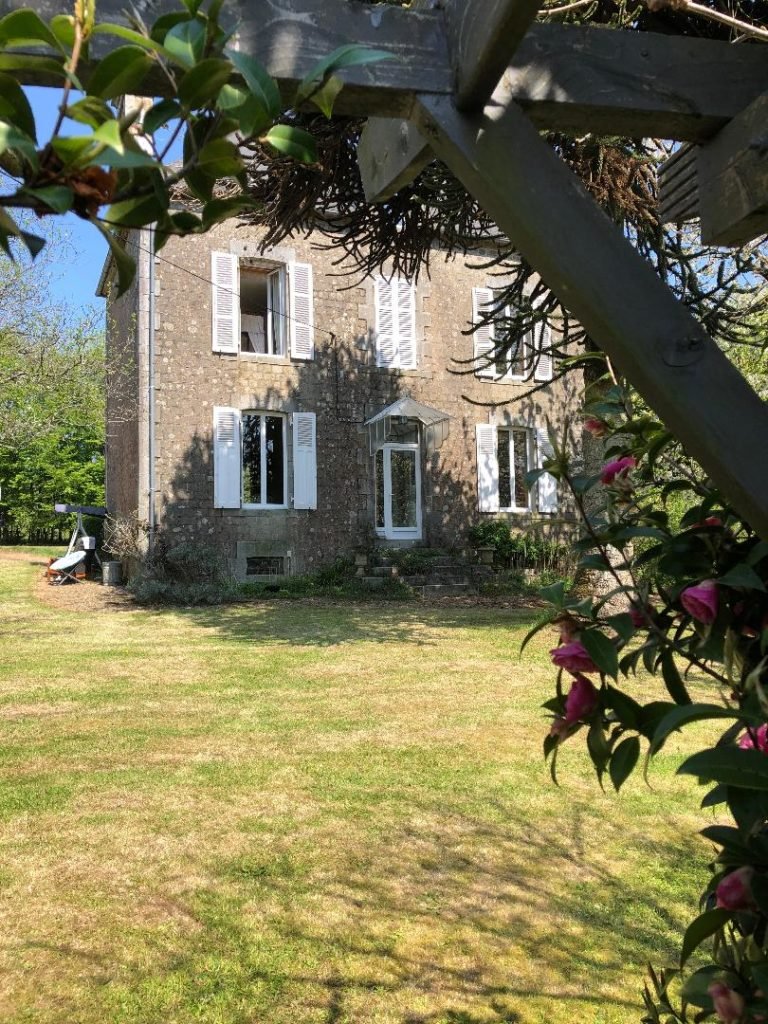 The boys also filled my raised beds (that neighbour Alan made for me – thank you Alan) and erected my canes for the beans (deluxe style!)
We even managed to burn all the foliage and bamboo that had been cut and had a drumming session.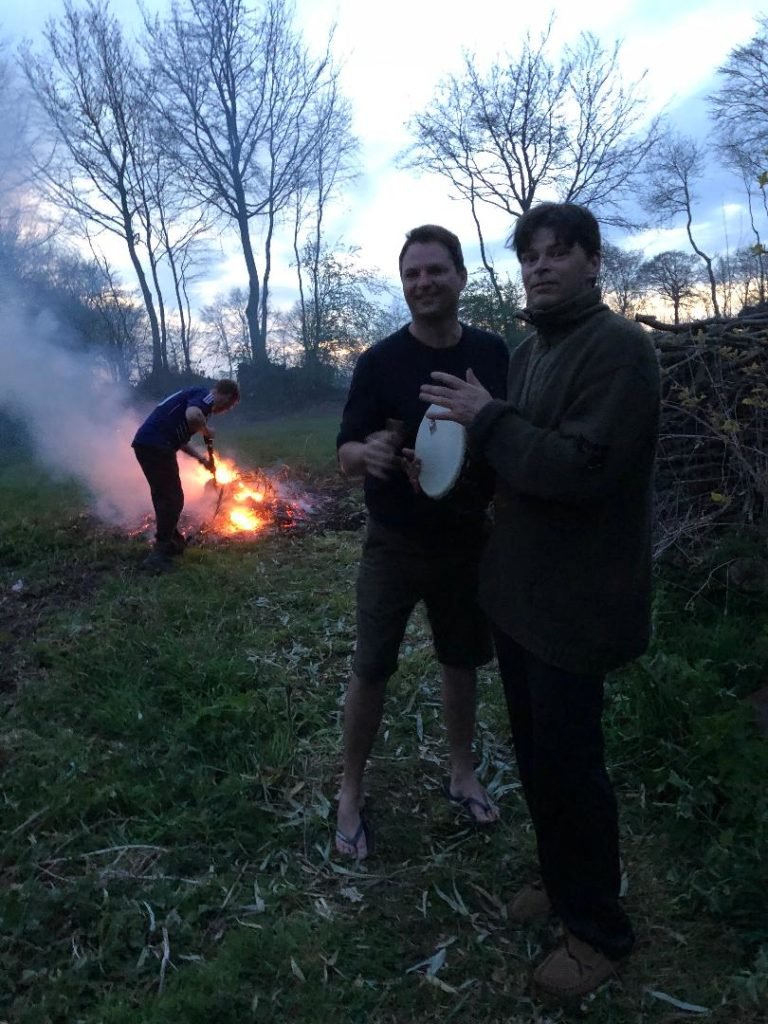 We also got all the wood cut that was in the field and the logs are now stacked ready for winter.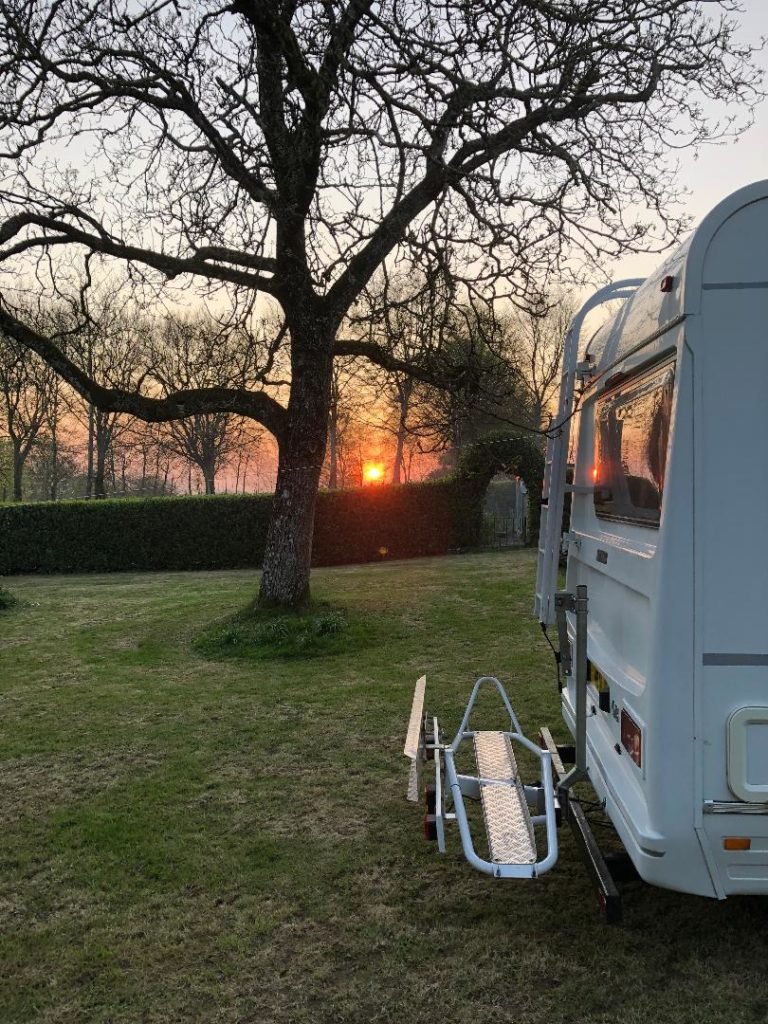 And to cap it all, after this sunset photo was taken we heard a Tawny owl in the tree, and another one answering and Dean saw her fly off towards Michel and Noelle's garden. I also came face to face with a hare in the garden (Morgen Cliten just showing she's around). But my highlight was coming face to face with a beautiful barn own in the attic of our barn. What a privilege! Den said that the owls and the crows would be protecting and looking after me.
Blessed Be