A very quick weekend in France for repair work on the "Buse" at the lake. Hopefully now, Jeanne Pierre has solved the problem of the blocked piping (you can see in the photo, all the roots) and I won't have a problem of the lake overflowing again.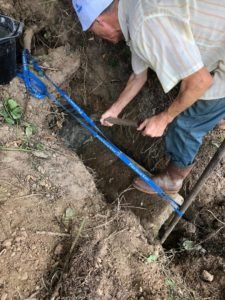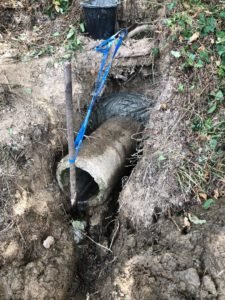 My heartfelt thanks to my dear friend Susan who followed along behind me while I was strimming, clearing up all the grass.
And also for her channelled healing at the lake. My back feels so much better now and so does my right eye (I will never do strimming again without my face defender – lesson learnt!). And thank you Susan for organising all the catering.
A truly magical weekend, that only Susan can appreciate, spent with a true friend, recharging my batteries, connecting with Gaia and Morgen Glitonea (who appeared as a deer in our garden) and connecting with my Protector. I know now that I have such strength and protection around me.
And what better place to privately dedicate the start of my next journey, in the peace and beauty of Mother Nature.
Blessed Be x